Take A Deep Breath

About Bryan

Bryan's Blog

Contact Bryan

Tools & Resources

Events

Book Bryan For Your Event

Workshops & Seminars
Coaching Services

Group Coaching

Individual Coaching

Schedule Your Free Life Discovery Session

The DreamBuilder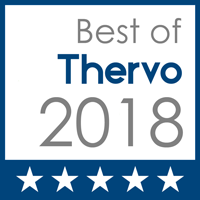 web page visitor counter

Setting Achievable Goals
Wednesday, November 28, 2018 at 12:00 AM
Category: Life Coaching
Setting Achievable Goals
There are many who allow themselves to be bound by laws and rules, yet still find success is too far out of reach for them. Then, there are those who appear to be easy going and unaffected by laws and rules and are highly successful. Which one are you? Or… would you rather do something different to achieve the success that has been eluding you? Take the time to set and execute achievable goals.
I know you are probably asking, "What do goals actually mean and represent?" They are actually representations of your vision about you and the life you would love to be living. Therefore, goals should be achievable and realistic. These kinds of goals allow you to put them into practice immediately and perform the activities that allow you to monitor your progress. Goals are the mile-markers that chart the journey from your dream life. However, there is more involved than just merely setting achievable and realistic goals. Remember, in order to achieve your goals, you must take action and step toward your goals…Daily! Otherwise, all else would be in vane if you do not exert effort in reaching them.

I developed the following list that will help you set achievable goals:
Enhance your skills in achieving targeted goals by setting objectives, as well as standard and optional activities that will help you meet your goals. Always be willing to learn.
Strategize and take risks in meeting your goals. Strategic thinking is very important because this will allow you to be productive and focus on the activities that are in alignment with your goals.
Act in alignment with your goals. See yourself as having already completed them. Having a proper mindset is very important in achieving your goals. Take the time and go the extra mile. Take risks but never compromise your safety. Taking risks means that you are ready to learn new things and challenges that will assist you in achieving each goal along your journey.
I am sure that there are some of you who may be wondering why there is a need for you to set goals if you think you have not failed at all in your endeavors. Remember this, setting a goal does not mean that you always fail. Setting goals means that you are acknowledging your limitations and you are ready to work your way up toward success, professionally or personally. This is the reason why setting objective goals really does matter.
Moving forward, you also have to consider that there are some goals that are just too big to achieve on your own. At times, these goals may even create conflicts and obstacles that cause you to think of surrendering and quitting. Just remember that you are not alone in this, everybody has similar concerns and obstacles at times. If this situation occurs and you think that surrendering is the only option, why not look for a partner, a friend maybe who is willing to help you out with your goals? Collaborate with your prospective partner and learn to prioritize. If it requires spending time in charting and plotting all the possibilities, both the pros and cons..DO IT!
Remember that goal setting is focused on your benefits. So set one, just one for now, achievable goal and focus, focus, and focus some more. If possible, minimize or avoid distractions so you can work toward your goals better. Work on having a proper mindset for a clearer vision of you achieving those valuable goals. If you are striving for a promotion in your workplace, it is important that you see yourself already in the position you want to be promoted to. If you are aiming for a personal or educational goal, make things happen by planning and doing things related to your goals. Work with what you have from where you are right now. You will then realize that goals, no matter how difficult they may appear, are very valuable in charting your progress. Once your goals are achieved, sweet success knocks on your door commending you for a job well done…As Do I!

Set One Goal Today!
Bryan Shumway
P.S. Would you love to have support in discovering, blueprinting and building your dreams? In between my coaching and speaking schedule, I carve out some time for a few of my "Unleashing Your Inner BadAss" sessions each month that I give away as a gift from my heart to yours. If you would like to have one of these sessions, simply Click Here Choose a date and schedule some one-on-one time with me. Let's explore the vision you have for your life…Together!