Take A Deep Breath

About Bryan

Bryan's Blog

Contact Bryan

Tools & Resources

Events

Book Bryan For Your Event

Workshops & Seminars
Coaching Services

Group Coaching

Individual Coaching

Schedule Your Free Life Discovery Session

The DreamBuilder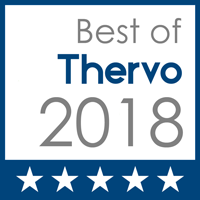 web page visitor counter

You Have Power Within You
Thursday, January 25, 2018 at 12:00 AM
Category: Unleash Your BadAss Dream Series
You Have Power Within You

I have heard it said before that some people live ninety years and others live one year ninety times. The major difference is that those living their years to the fullest are living their dream lives. We are all capable of living our dream lives when we open ourselves up to opportunities and possibilities.
We have been programmed to look at conditions and circumstances to determine what the opportunities and possibilities are for our lives The conditions can be very limiting when viewed with just the five senses. When we operate outside the standard senses and use intuition, imagination, and perception we are able to see more clearly our heart's desire and the dreams that will bring us the happiness we have been longing for. We all have an inner voice, however it is not a voice of reason or logic...it is the voice of guidance. This voice may very well not make any sense to someone else but it is there to help us recognize and nurture the thoughts that build dreams of our very own.
The underlying principle of dream building is this: The power that is within each of us is greater than anything that is in our surroundings. The power that is within each of us is greater than any circumstance or situation in our life. The power that is within each of us is greater than our history. There are all sorts of thoughts we can hold as beliefs that will keep us from our dreams or, instead, we can use our thoughts in service of our dreams rather than sabotaging them.
Changing our thoughts to better build our dreams is a two-step process:
First, we must release condition-based thinking. If we focus our primary thoughts on what we do not want to happen, we transmit that energy and bring about those circumstances. For example, if you want to lose weight and concentrate on not eating pizza, then you create the craving for pizza and ultimately give in and eat pizza.
Second, you must focus on what you do want to create, regardless of conditions and circumstances. Using the weight loss example, if you think about the delicious salad you are going to have for dinner, you look forward to that salad and do not think about the pizza that would sabotage your efforts. This is true even if you work in a pizza parlor!
Every one of us is the author of our own thoughts. Neither the past nor present should be allowed to dictate the future. Allow yourself to explore the possibilities of your dreams and fill your mind with what you would love to be, do, create, give and have in your life. Use your inner power to write the future in a way that supports the life you dream of.
To Your Power Within!
Bryan Shumway
P.S. Would you love to have support in discovering, blueprinting and building your dreams? In between my coaching and speaking schedule, I carve out some time for a few of my "Unleashing Your Inner BadAss" sessions each month. If you would like a complimentary session, (Value = $350), simply Click Here Pick a date and time the works best for your schedule and get some one-on-one time with me.